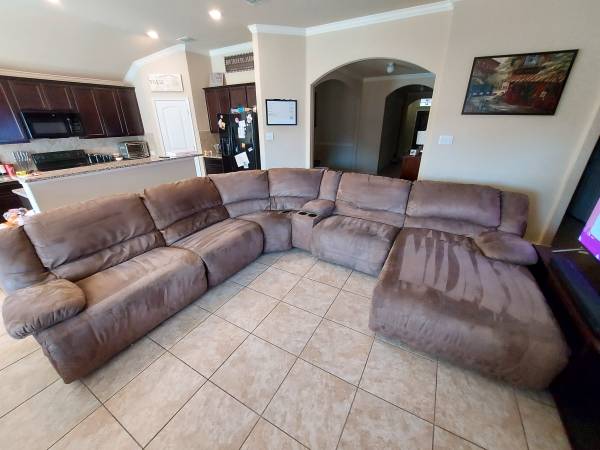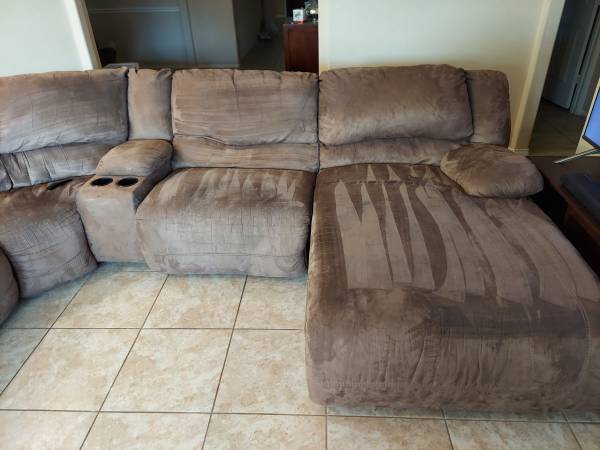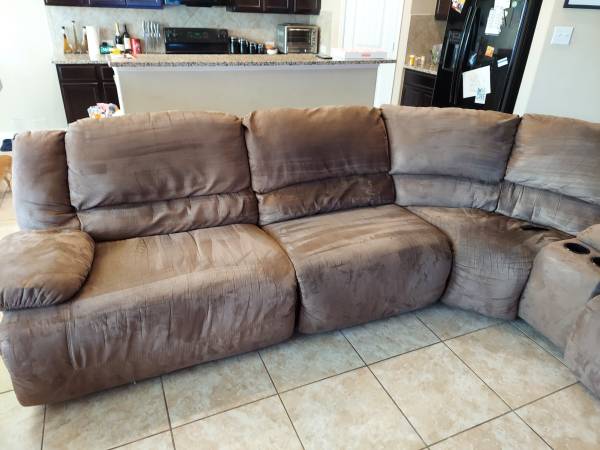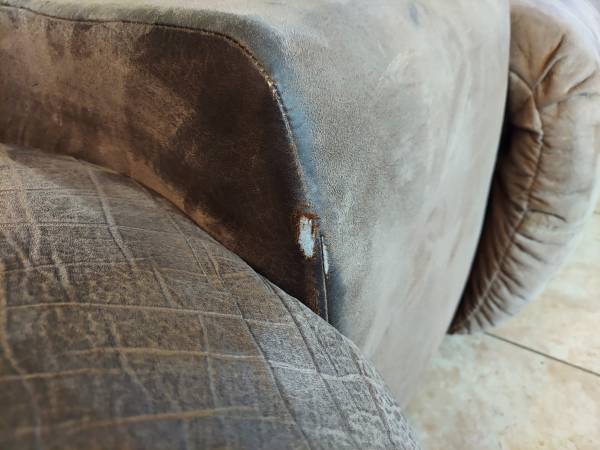 Description
Brown microfiber 6-piece sectional couch. Originally purchased from NFM years ago. Has some wear (see picture), but still comfortable and a lot of life left. Has two cup holders and storage under the center armrest. Two footrests extend, but the cables are broken.
Selling *all of them together* for the price listed. Pickup only. There's two of the upright tall shelves and 3 of the lower long cabinets. Two of the cabinets have doors, one is open. Each of the low cabinets has one shelve and I've got extra shelves for the tall ones but might need more pegs.

Must be able to load yourself. If you need to make multiple trips that's fine.

All the cabinets and shelves are from the same product line. They're usable and stable when installed right but they've got scratches / extra mounting holes in spots.

The tall ones are approx 7' tall and 2' wide, shorter ones approx 4' wide and 2' tall. These are all approximations as they've been shuffled too much moving things around for construction here to be able to get to them for measurements when I'm posting this.

Pickup only near Hebron and Old Denton. Cashapp / Zelle / Venmo a huge plus.